Having a huge banner outside your premises is a great way of identifying your company, but how can you make sure it's seen at night time? Well that's where Backlit Signs come in to play. With a unique system housing lighting which projects the light so that it's coming from behind the banner, giving an impressive look at night. A tension system allows the banner to be easily installed resulting in a very professional finish.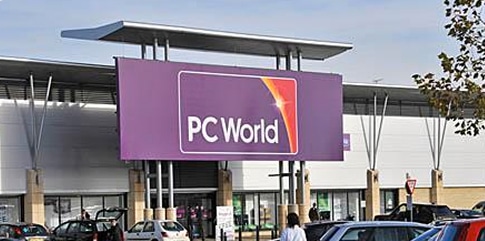 These systems come in virtually any size so you will be able to find the right option for your shop front. Backlit Signs are widely used around the world in shopping complexes and airports and are a must for maximum impact. Cunningham can supply your system right from the print to the installation if needed. Contact us now for an instant quote.
Get a quote for your cover
Turnaround time is normally 5-7 days once the artwork has been approved. Goods are then shipped for next day delivery via courier.
If you or your designer is going to supply artwork, we recommend setting up your file at 300dpi at no less than 10% and a maximum of 25% scale of the finished size, as our software will do an excellent job of blowing the image up. Bleed is not normally required. We can accept almost all file formats.
Ready to send us your file?
For large files you can use our Hightail account – Please remember to include your order reference in the Message Box.
For files under 5mb you can simply send it to: graphics@cunninghamcovers.co.uk
You can provide us with your own design or our skilled designers can layout your wrap to meet your requirements. We can source images for you if you don't have any in mind, and help you structure your wrap for maximum impact. Contact us on 028 7964 2638 for a quotation or 004428 7964 2638 from outside the UK.
All our building wraps are custom made to order, so allow 7-10 days for manufacturing and delivery.
Want us to call you back?
Get a No Obligation Quote In 2 Hours or Less*
At Cunningham Covers we make it easy to get a quote for your exact specification using our clever forms. Simply enter the details of what you'd like, shape, size & colour and we'll follow up with an exact price for your cover.
* During standard working hours. Quotes may take longer when we're experiencing a high volume.