Cunningham help many local councils and government authorities to revamp tired areas of a town or to launch an event or festivals. Cunningham have many offerings to help with these types of events, from huge PVC wraps to projection banners, we work hand in hand with the event co-ordinator to achieve the desired result.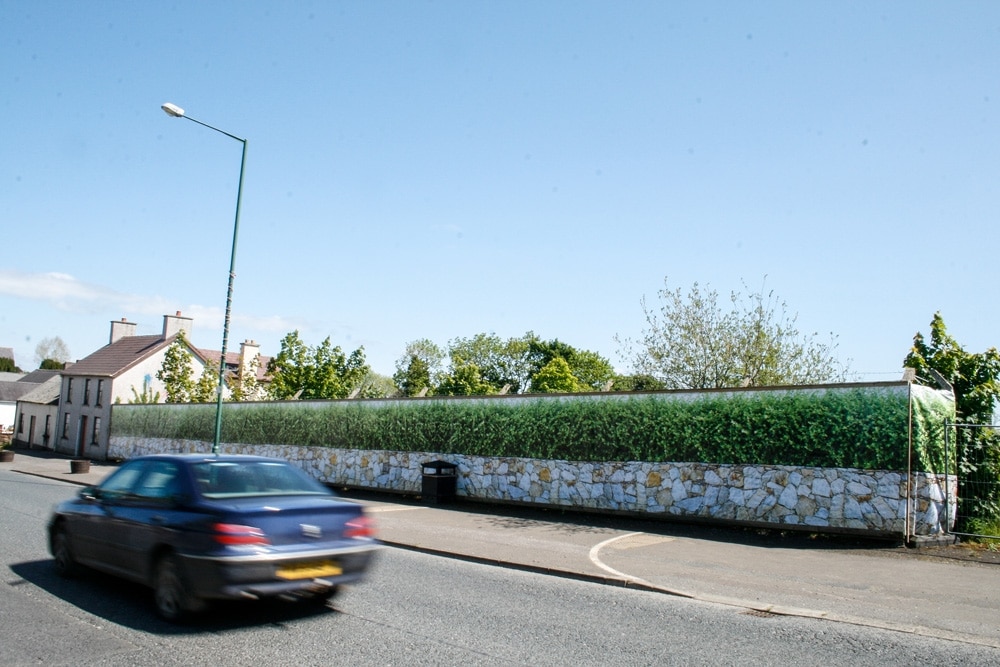 Our inkjet mesh material is ideal for wrapping fencing/barriers along the route, these can be used to brand the event and help create a sense of occasion. We can even create a branded wall that can be used for photo opportunities after the event, all done using our state of the art printing equipment.
Using mesh banners is an ideal way of kick-starting the annual town festival, that's why so many local councils contact Cunningham for their towns/cities dressing needs. Mesh banners are a cost effect way of creating a unique theme in your town.
Empty and run-down shop units can have dramatic effect on the look and feel of a shopping centre or street. Cunningham can offer imagery to transform these units so that from a glance they don't even look empty. Branding these units can also help attract interest from new tenants to take over the vacant units.
Get a quote for your cover
Lightweight
Open pored to allow wind through
High density print
Your artwork reviewed for quality issues prior to production
Cunningham branding examples
To see examples of other city dressing projects that we have been involved with , visit our vehicle city dressing gallery.
If you or your designer is going to supply artwork, we recommend setting up your file at 300dpi at no less than 10% and a maximum of 25% scale of the finished size, as our software will do an excellent job of blowing the image up. Bleed is not normally required. We can accept almost all file formats.
For further advice please contact our artwork department on: 028 7964 2638.
Ready to send us your file?
For large files you can use our Hightail account – Please remember to include your order reference in the Message Box.
For files under 5mb you can simply send it to: graphics@cunninghamcovers.co.uk
You can provide us with your own design or our skilled designers can layout your design to meet your requirements. We can source images for you if you don't have any in mind. Contact us on 028 7964 2638 for a quotation.
This is custom made to order, so allow 7-10 days for manufacturing and delivery. We accept orders online or by phone.
To order, submit an enquiry for your city dressing need by clicking the enquiry banner below.
Or just give us call on 028 7964 2638 or 004428 7964 2638 from outside the UK.
Get a quote for your cover
Want us to call you back?