Construction sites can be messy places and not a very customer friendly environment but with a Cunningham hoarding design, buildings sites can become a more inviting place. Cunningham have helped many builders to brand their new developments so that it gives the potential homeowner an idea of what the site may look like when it's been built.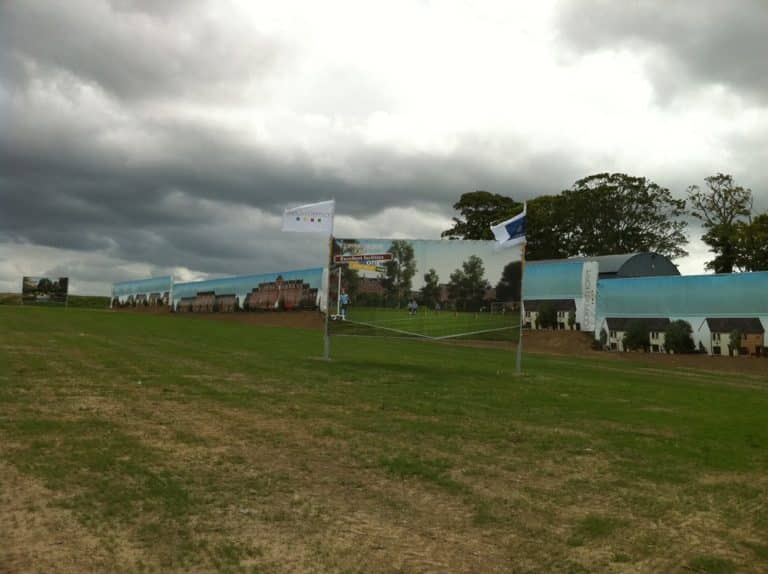 Some clients have mocked up 3D renders of what the house will look like when complete. We then took this 3D render and printed it along 300ft of banner and installed it in the very street where the development will be. This results in generating public interest, giving the new development a real kick-start.
Cunningham can also provide services to allow for renovating work on your existing shop, as time doesn't stop for this. It's important for any shop to minimise the disruption to sales during this time and our printing capabilities have been called upon for many high street names to divide the shop up during construction work. This allows the shop to operate as normal by sectioning off areas under construction with branded dividers which still show the general look and feel of the shop.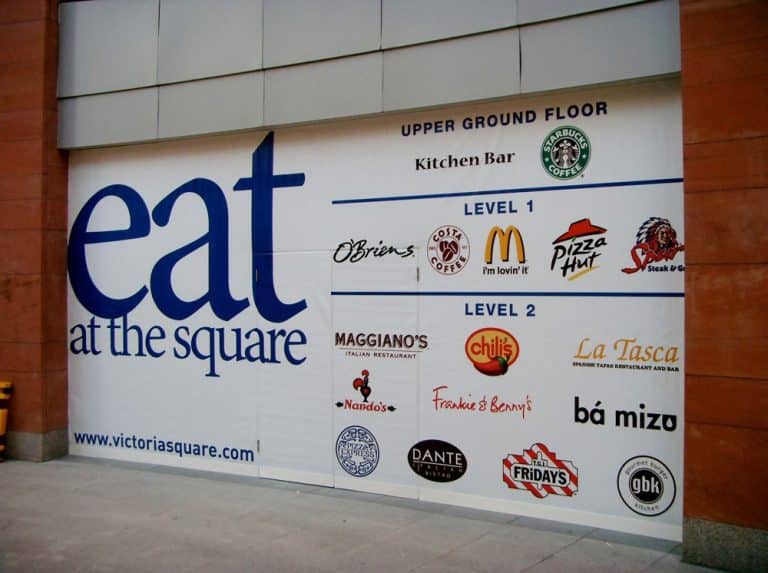 Get a quote for your cover
Cunningham branding examples
To see examples of other city dressing projects that we have been involved with , visit our vehicle city dressing gallery.
If you or your designer is going to supply artwork, we recommend setting up your file at 300dpi at no less than 10% and a maximum of 25% scale of the finished size, as our software will do an excellent job of blowing the image up. Bleed is not normally required. We can accept almost all file formats.
For further advice please contact our artwork department on: 028 7964 2638.
Ready to send us your file?
For large files you can use our Hightail account – Please remember to include your order reference in the Message Box.
For files under 5mb you can simply send it to: graphics@cunninghamcovers.co.uk
You can provide us with your own design or our skilled designers can layout your design to meet your requirements. We can source images for you if you don't have any in mind. Contact us on 028 7964 2638 for a quotation.
This is custom made to order, so allow 7-10 days for manufacturing and delivery. We accept orders online or by phone.
To order, submit an enquiry by clicking the enquiry banner below.
Or just give us call on 028 7964 2638 or 004428 7964 2638 from outside the UK.
Want us to call you back?
Get a No Obligation Quote In 2 Hours or Less*
At Cunningham Covers we make it easy to get a quote for your exact specification using our clever forms. Simply enter the details of what you'd like, shape, size & colour and we'll follow up with an exact price for your cover.
* During standard working hours. Quotes may take longer when we're experiencing a high volume.