When you have a big national advertising campaign to launch with 100s or 1000s of posters to be printed and delivered to multiple distribution points throughout the UK, Ireland, Europe or Middle East – talk to Cunningham Covers.
But, we're highly flexible too. If you're running a small campaign only requiring a small print run, we have the logistics in place to produce those at a competitive price. Fill out our comprehensive 'Enquiry Form' or give us a call today on 028 7155 6677. Once registered on our system, you can upload artwork using our Hightail facility.
Cunningham Covers work closely with major advertising agencies to deliver high impact poster campaigns for major brands.
We can send you electronic or hard copy proofs for sign-off. Currently we provide 72 hour print and delivery as standard. We don't think you'll find too many to beat that, coupled with our excellent pricing structure.
Get a No Obligation Quote In 2 Hours or Less*
At Cunningham Covers we make it easy to get a quote for your exact specification using our clever forms. Simply enter the details of what you'd like, shape, size & colour and we'll follow up with an exact price for your cover.
* During standard working hours. Quotes may take longer when we're experiencing a high volume.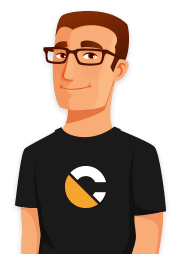 Want us to call you back?