Mesh banners act as high impact advertising platform in the urban environment. Large mesh banners several stories tall and as much as 100m wide can create incredibly effective advertising platforms with 1,000s of people viewing them every day.
Large mesh banners are one of the most effective ways in which to promote brands, products or offers.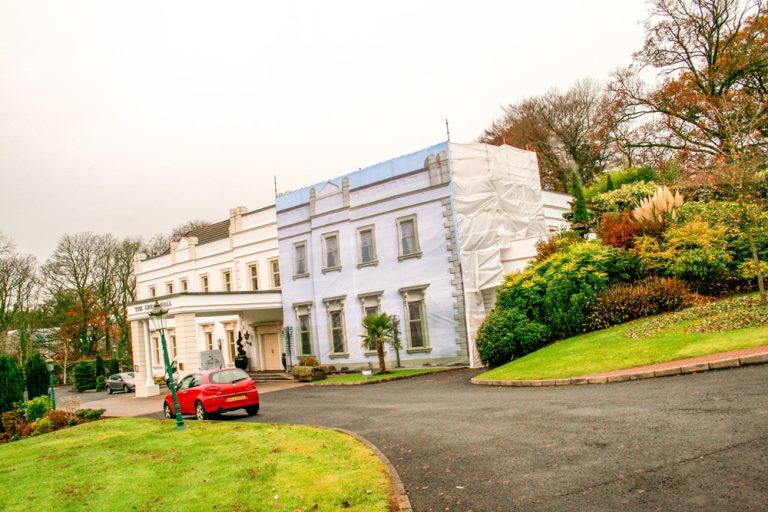 Cunningham Covers know a thing or two about making large scale mesh or PVC banners. We have been in the business for over 50 years and are one of the UK's leading suppliers of outdoor advertising materials on mesh, PVC or poster.
Cunningham Mesh Banners are custom made from high quality 300gsm Mesh Grade PVC. Mesh banners are printed using state of the art solvent inkjet machines, giving durability to the finished prints whilst ensuring vibrant and sharp images. Standard edge strengthening is applied to banners using extra tough PVC edge webbing material. Eyelets are normally inserted at 400mm centres. Customers can also request that their mesh banner is cut to size and not hemmed, or hemmed only without eyelets. The finished result is always a high-impact, durable, all weather banner that can be fixed almost anywhere.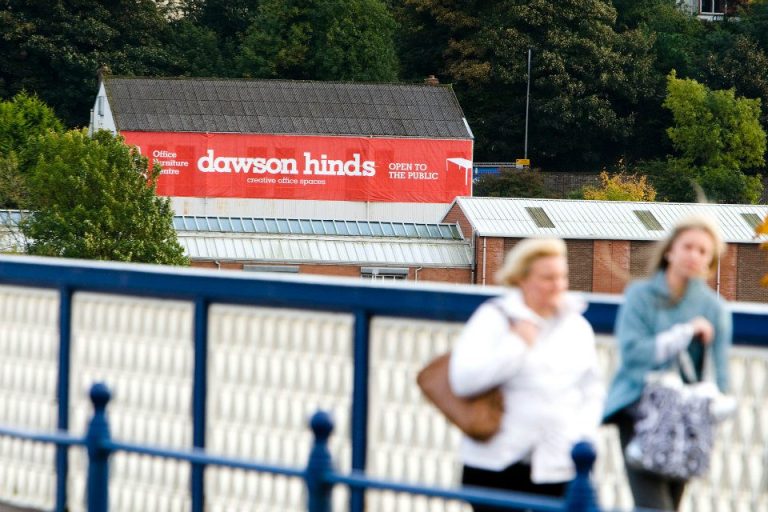 Get a quote for your cover
We can provide installation in most instances or provide banner and fixings to your own installation team.
Turnaround & delivery for mesh banners
Turnaround time is normally 1-2 weeks once the artwork has been approved. Goods are then shipped for next day delivery via courier. Turnaround times may be longer for very large mesh banners, which may require making up in welded sections.
If you or your designer is going to supply artwork, we recommend setting up your file at 300dpi at no less than 10% and a maximum of 25% scale of the finished size, as our software will do an excellent job of blowing the image up. Bleed on banners is not normally required. We can accept almost all file formats.
For further advice please contact our artwork department on: 028 7964 2638.
Ready to send us your file?
For large files you can use our Hightail account – Please remember to include your order reference in the Message Box.
For files under 5mb you can simply send it to: graphics@cunninghamcovers.co.uk
You can provide us with your own design or our skilled designers can lay out a banner to meet your requirements.
Standard Design – £49 + Vat – Layout of your chosen text and images. Revisions are welcome, within reason.
Premium Design – £99 + Vat – Your exact requirements, with as many revisions as required. We can source images for you if you don't have any in mind, and help you structure your banner for maximum impact.
Get a quote for your cover
Want us to call you back?
Get a No Obligation Quote In 2 Hours or Less*
At Cunningham Covers we make it easy to get a quote for your exact specification using our clever forms. Simply enter the details of what you'd like, shape, size & colour and we'll follow up with an exact price for your cover.
* During standard working hours. Quotes may take longer when we're experiencing a high volume.